Vegan Tan Self Tan Mousse Medium
Let's get glowin' with the Self Tan Medium Mousse!
DESCRIPTION
Formulated from 95% natural ingredients, the VeganTan Self Tan Medium Mousse is bursting with aloe vera to hydrate and nourish your skin. Aloe vera helps ensure your tan fades perfectly, so you can say goodbye to the streaky, patchy skin days.
With an instant colour guide, the Self Tan Medium Mousse is ready to wear straight after application. It's easy to apply, streak free and lasts up to 7 days – what more could a gal want?
All of the ingredients and packaging are 100% ethical!
KEY FEATURES
APPLICATION
1. Exfoliate your skin to remove any scaly memories
2. Pump the mousse onto a suitable mitt and apply to skin in sweeping, circular motions
3. Take a look in the mirror, you mightn't recognise yourself you look that good
4. Allow 6-8 hours for your tan to reach it's full potential
5. Have an answer ready for when people ask, 'Have you just been on holiday?'
INGREDIENTS
Aqua, Dihydroxyacetone, Glycerin, Sorbitol, Cocamidopropyl Betaine, Aloe Barbadensis (Aloe Vera) Leaf Juice, Parfum, Sodium Chloride, Phenoxyethanol, Citric Acid, CI 17200, CI 19140, CI 42090.
OFTEN BUNDLED WITH ...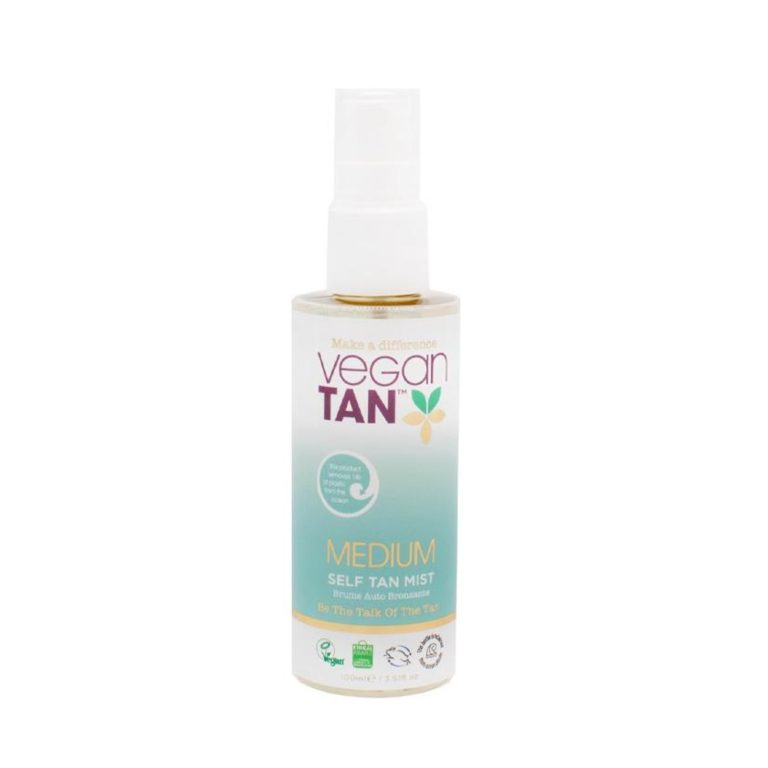 Turn on the tan with the VeganTan Self Tan Mist and let's get glowin'!
REVIEWS
Only logged in customers who have purchased this product may leave a review.
MORE ...